Jet Set Go!! Happy New Year 2018!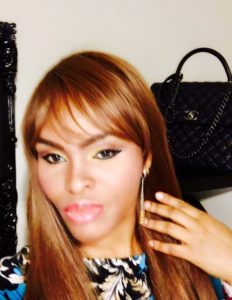 "The world is a book, and those who do not travel read only one page." – Saint Augustine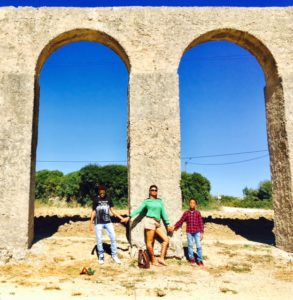 My sons and I in Obidos, Portugal – A family that travels together stays together 🙂
2017 had me staying 118 nights in 37 hotels in 27 cities around the world. I had the opportunity to visit eight countries including The United Arab Emirates, Portugal, Jamaica, England, Germany, Czech Republic, The Netherlands, and Canada. I logged in at least 16 US cities including Albany, Chicago, Dallas, Salt Lake City, Nashville, Baltimore, Atlanta, Los Angeles, Santa Monica, San Francisco, Beverly Hills, Fishkill, Westchester, Long Island, Coralville, Iowa City, Hanover, Oklahoma City, and Washington, D.C. scattered around 11 states and D.C.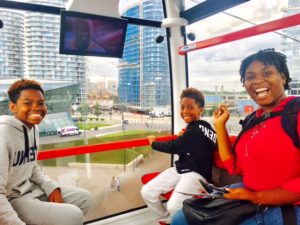 Taking in the sights in London aboard the Emirates Cable Car
The jury is still out on how many flights I took in 2017, but they say it was definitely over 76 flights. The only thing I would change in 2018 is sticking to one airline so I can hit platinum status. Believe you when I tell you that hotel and airline status literarily put money in your pocket and can help you experience luxury your pocketbook would not allow you to splurge on. My Platinum benefits with Marriott was the real MVP for 2017 as it opened doors to luxury hotel suites in Prague, Munich, and Chicago that I would not have experienced with my limited travel budget, and the food expenses saved with my access to the executive lounges were
bae!
During our five night stay in London this summer, we stayed at the London Marriott Hotel Park Lane, a hotel located on the historically upper class Park Lane Neighborhood in the City of Westminister in Central London. It is within few minutes of most of London's top 10 attractions including the London Eye (15 mins), Buckingham Palace (11 mins), and St. Paul's Cathedral (13 mins). This hotel usually cost about £500/night in the summer months and although the hotel snob in me allow me come out of pocket sometimes for luxury hotels, my pocket book would not allow £2500 for 5 out of 21 nights of our Euro vacation. My points and my platinum Elite status with Marriott got us five nights at one of our best total package hotels yet. The concierge lounge at the hotel served delicious breakfast, lunch and dinner with free premium alcohol, a tea lover's dream tea collection and pastries that had me throwing my weight loss goals out the window. This hotel is going down as my No. 1 hotel of 2017 because the food was amazing especially for a Houston girl in London, the heated pool and the Sauna made both mom and boys happy, and the hotel bill for our 5 night stay including meals was amazingly beautiful at a total of £0 ?.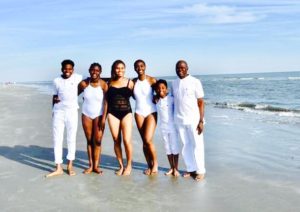 Mi Familia from L to R Alex, Leila, Moi, Alice, Aaron, and DaddyJoe
In 2017, I enjoyed sleeping in beds well made by someone else with luxury sheets so soft, that it made my sheets at home feel harder. I sleep better in my own bed, but the award for best bed I slept in 2017 is the king bed at the brand new Hilton Ocean Oak Resort. My insomnia took a break as I slept and slept during our week long thanksgiving break to Hilton head. We barely saw the island outside our beach property, but no regrets as we were there for the sand and water anyway. I love to have a clean room when i travel and I don't know about you, but I try to show gratitude to the good souls that are able to make the beds and cleaned our rooms with a cheery attitude especially the one in Hilton Rose Hal Resort & Spa in Montego Bay who kept encouraging me to go outside my room and have fun during my solo trip to Jamaica. I did encounter my share of not so nice hotel maids in 2017 like the lady at The resident Inn in Fishkill who would come in and ask if you needed any service with a tone that bullied me into saying no and then the one time I said yes, she complained so much about her personal suffering, I almost threw niceness in the air and plugged my ears! I know that life is hard, shit! Im a single mom, but my time away from home is to escape all the stress.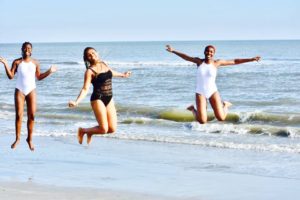 Happiness is beach days with no deliverables
In my travels this year, I enjoyed appreciating the beautiful and cheery artwork in hotels around the world and dipping my feet in beach waters in Jamaica, Portugal, Dubai, and Hilton Head, SC. The foodie in me rejoiced at finding sour sop juice at breakfast in Jamaica, getting roasted salmon rolled into my omelette in Portugal and Chicago, savoring chocolate croissants in London, Portugal, Chicago, Hanover, Dubai, and Baltimore, and the delicately presented dinners at the brand new Marriott Marquis Chicago. 2017 also had me sleeping in three new hotels including the Residence Inn at John Hopkins in Baltimore that was so new, I was there for the opening ceremony. I actually have a piece of the red ribbon that was cut in the ribbon cutting ceremony with the Mayor of Baltimore and other nice people present.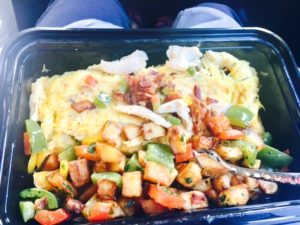 Happy Breakfast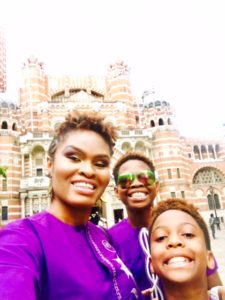 London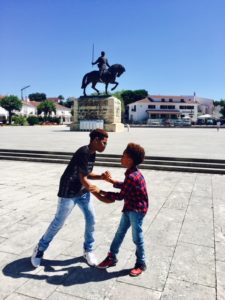 The boys Playing in Portugal
My most memorable vacation in 2017 was showing my sons a little of Europe as we explored the cities of London, Obidos, Fatima, Prague, Munich, Recklinghausen, Cologne, Winterswijk during our Euro Tour this summer.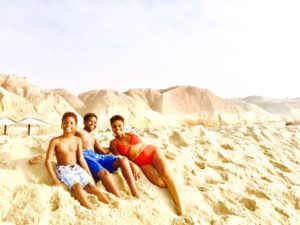 All smiles at the beach at Marriott Priara Del Rey Golf Resort & Spa
The best thing I did during a vacation was re-uniting with my aunt and cousins I hadn't seen in 20 years!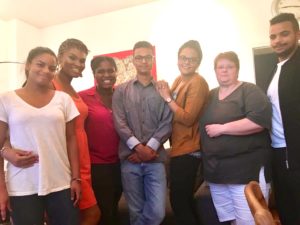 My most fun vacation was brining in 40 with my girl Vaders in Dubai. My biggest vacation accomplishment was going solo to Jamaica, but it showed me that I would always rather travel with someone or a group of people and that is why the real achievement for me is making friends who love to travel in 2017 so that all my non-business travels starting with my upcoming birthday trip will include at least one companion.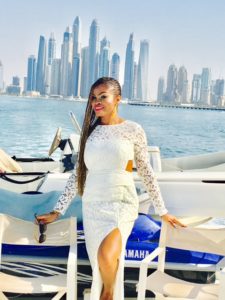 Stepping into 2018 like..
As I step into 2018, my travel calendar already have me on nine flights, and sleeping 17 nights in six hotels across two countries. My no. 1 travel goal in 2018 is to see more of the places I visit and this means I need to get more sleep at home. So for 2018, my goals and prayers are really short and include better health, more sleep, more money, and more success in education, career, and hobbies for myself and my kids so help me God ?. What are your goals and prayers for 2018? Drop a comment. I want to take a minute to thank you all for reading my stories and wish you Happiness, Prosperity, and all your heart Desires in the New Year!!!
Cheers!!!


Cheers to the New Year!!!